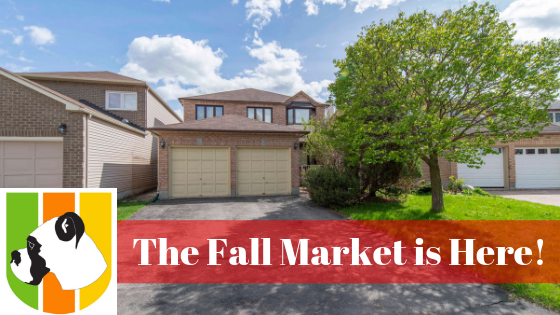 The Fall real estate market is upon us and that means that it's the second busiest time of year for home sales. What does this mean for buyers and sellers? 
Buyers can expect a higher inventory than what has been seen over the last month or so meaning there will be more to choose from.  However, based on the current market conditions this will likely still mean that there is healthy competition for well priced homes in good locations.
The best strategy for buyers is to know what you're looking for in a home, how much you can spend and more importantly what you are comfortable spending.  It's important to not let your emotions rule the negotiation, this is when buyers over pay and make risky decisions. Make sure to hire an agent that you get along with and trust to keep you on the right track.
Sellers, this is a great time to list your home because people are still in the buying spirit.  Once the snow hits home buying gets pushed to the back burner because nobody wants to even consider moving in the Winter. You can expect a fast and furious 45-60 days of prime selling time so make sure to have the place decluttered, clean and get the opinion of a great stager on how to further enhance the marketability of your home. To get top dollar, the strategy is still to keep the price reasonable and let the market pay what the market can.
For more info on any of these topics or to talk about buying or selling please reach out and we'll be happy to chat!