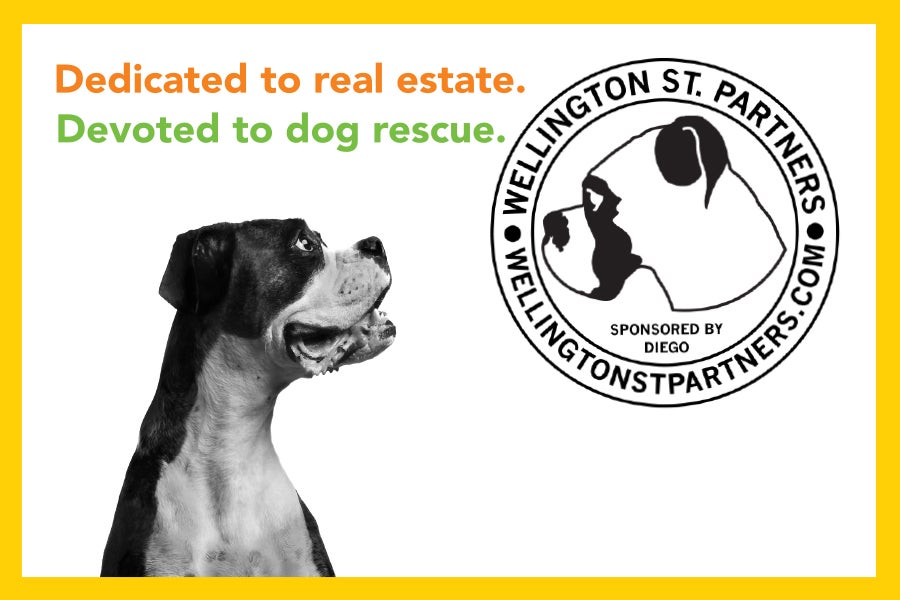 When developing our partnership at Wellington St Partners, we always knew that part of our business had to function to help dog rescue. 
"We're great at helping people in real estate, and we love to help dogs," we would say.
"So how does that work?" was usually the answer.

We networked with Ottawa's amazing local dog rescue community to see how we could help. We met so many inspiring people who work tirelessly to help dogs in need. People who run dog rescue organizations usually have full time jobs and families. In their spare time, they coordinate volunteers, supplies, and foster care for dogs who would otherwise be forgotten or euthanized. They raise money for medical bills, vaccinations and grooming. They interview potential adopters, and follow up to make sure the dogs are ok in their new homes.
People who run dog rescues need time, and they need resources. We each help when we can, but usually feel the need to do more. Resources require work, and work requires time. There had to be a better way.
Anyone in town will tell you that the Ottawa Real Estate market is hot right now. But a hot market does not require less effort. We each pride ourselves on rolling up our sleeves and making the most out of any transaction for our clients. If a market is hot (which it so is), then that just means we work harder, faster, and often put in longer days, to make this market work for our clients. This makes our WSP clients happy, which makes all of our work worthwhile.
As WSP has grown, we have found that where we are BEST at helping anyone is in assisting our clients with real estate needs. We protect our clients, we listen to them, we help them find better homes to buy and help them sell their current ones faster. 
So now WSP is helping people, but what about the dogs? 
We think we have the answer.
Wellington St Partners will donate up to 10%* of our net commission to the dog rescue of your choice.
It is our way of helping the amazing, inspiring people in Ottawa's Dog Rescue community. And it's our best way to get as much help as possible to our four legged friends in need. Contact us today to learn more.
And let your dog rescue friends know - we'll work hard to make them happy clients, too!
*Excludes taxes and fees, terms and conditions apply. Not intended to solicit buyers and sellers already under representation.